International Training Program
International Training Program at TWMU-AMC
General Information
Department of Neurosurgery of the Tokyo Women's Medical University Adachi Medical Center is designated as official training center of the World Federation of Neurosurgical Societies (https://www.wfns.org/training-centers), and we regularly accept young colleagues from abroad for upgrading their professional knowledge in our facilities. During their fellowship, trainees are closely involved in daily neurosurgical team work with selection of the subspecialty of their particular interest. The main options include (but not limited to) diagnosis and surgical treatment of epilepsy, management of stroke, management of acute aneurysmal subarachnoid hemorrhage, endovascular surgery, and brain trauma. Fellows also attend regular rounds in wards and neuro intensive care unit, and are allowed to assist during elective and emergency surgical procedures performed by their supervisor. In our OR Fellows can get an experience with application of advanced microsurgical, stereotactic, endoscopic, and endovascular techniques, particularly with the use of such novel neurosurgical devices as frameless neuronavigation system, ORBEYE exoscope, and Robotized Stereotactic Assistant (ROSA). Fellows also have an option to upgrade their manual skills in the 24/7 microsurgical laboratory. Fellows are encouraged to participate actively in educational activities (such as Journal Club) and to conduct clinical research work with presentation of its results and their publication in the international journals. Upon decision of their supervisor, during the fellowship period trainees are allowed to attend selected neurosurgical conferences held in Japan. Formal certificate is provided at the end of training period.
Eligibility and Requirements
• Fellowships are primarily designed for residents in neurosurgery during last years of their training, or young neurosurgeons at the initial stage of their professional career (within 3 years upon completion of residency).
• Generally, the duration of the fellowship is up to 3 months, while longer terms may be considered under specific requirements.
• During selection of potential candidates, the first priority is given to those colleagues who received Scholarship for study in the Tokyo Women's Medical University.
• Supervision and mentorship during fellowship are provided in English language.
• Accommodation in the dormitory within the hospital building is provided.
• Fellows are receiving stipend for coverage of their daily expenses.
• Travel costs to/from Tokyo are not covered, unless specific travel grant is provided.
• Applications should be preferably done through the WFNS Office (https://www.wfns.org/training-centers/23/).
• Financial support of the Fellowships is provided by specific grants; therefore, applications should be done far in advance of the desired period of training.
Required documentation, which should be provided shall include (but not limited to):
• A copy of the passport or the ID card.
• A copy of the Diploma in Medicine or its analogue.
• A copy of the neurosurgical license or confirmation of the position of neurosurgical resident.
• Curriculum Vitae (CV).
• The letter(s) of recommendation.
• A motivation letter for attainment of neurosurgical training at the Department of Neurosurgery, Tokyo Women's Medical University Adachi Medical Center, Tokyo, Japan.
Current International Fellow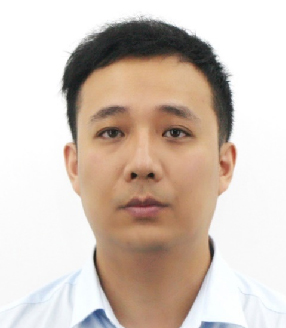 Dr. Zeng Jie
Country: China
Position: Deputy Chief of Neurosurgery; Xin Jiang Production and Construction Corps Hospital (The 2nd Affiliated Hospital of Shihezi University), Urumqi, Xin Jiang
Training period: July 2023 - December 2023 (6 months)
Sponsor: Takeda Science Foundation
Former International Fellows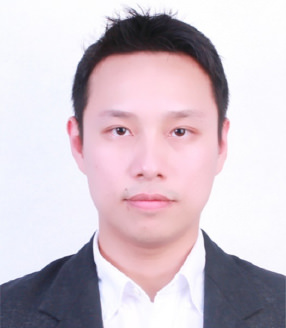 Dr. Anukoon Kaewborisutsakul
Country: Thailand
Position: Assistant Professor of Neurosurgery; Neurological Surgery Unit, Department of Surgery, Faculty of Medicine, Prince of Songkla University (PSU), Songkhla
Training period: March 2023 – May 2023 (3 months)
Sponsor: Takeda Science Foundation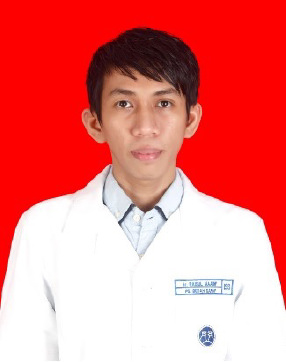 Dr. Raisul Maarif
Country: Indonesia
Position: Second-year Resident in Neurosurgery; Dr. Soetomo General Hospital and Airlangga University, Surabaya
Training period: August 2022 - January 2023 (6 months)
Sponsor: Takeda Science Foundation
Publications of International Fellows
Kaewborisutsakul A, Chernov M, Yokosako S, Kubota Y. Usefulness of Robotic Stereotactic Assistance (ROSA) for Stereo-Electroencephalography Electrode Implantation: A Systematic Review and Meta-Analysis. Journal of Neurosurgery (submitted).
Maarif R, Kubota Y, Chernov MF. Early Tumor-Related Hemorrhage after Stereotactic Radiosurgery of Brain Metastases: Systematic Review of Reported Cases. Journal of Clinical Neuroscience (under review).